An In House Movement
Very few watches can live up to a certain luxury standard, though some do come very close. The newest to do so is the Oris Divers Sixty-Five 12H Calibre 400. Oris is an independent brand with some serious heritage, but what makes this watch even more special is the fact that Calibre 400 is the brand's first in-house movement. Calibre 400 is an entirely new movement, independently conceived by Oris in 2020, and sets the new standard for automatic mechanical movements.
When conceptualizing Calibre 400, Oris's engineers recognized that not everyone wears the same watch every day. If you put a standard mechanical watch down for a day or two, it will stop as the power reserve runs down, but with Calibre 400's five-day power reserve, it'll still be running. It delivers this longer period of use via twin barrels, both of which house an extended mainspring, each long enough to store two-and-a-half days of power.
Not only is this piece longer lasting, it's also highly accurate, to -3/+5 seconds a day, better than a chronometer!
One of Oris's fundamental ambitions with Calibre 400 was to eliminate problems before they occur and with this in mind, their engineers developed a more stable rotor system and enhanced resistance to magnetic fields.
Practicality of Divers Sixty-Five 12H Calibre 400
The watch is not even that different from the other timepieces in the Divers Sixty-Five collection from the brand, with the exception that it features a turnable bezel with 12-hour markings, easily allowing it to display a second timezone.
This makes the Divers Sixty-Five 12H Calibre 400 most of all a practical watch, which is honest and straightforward in its design, yet with enough details to keep things interesting. Another advantage of this is that I expect this model to age with grace, making it perhaps even more desirable as it collects a few scratches and patina decorates your faithful (travel) companion.
As the diameter is relatively modest, and the design restrained, it never overpowers an outfit, making it appropriate for a broad range of social functions.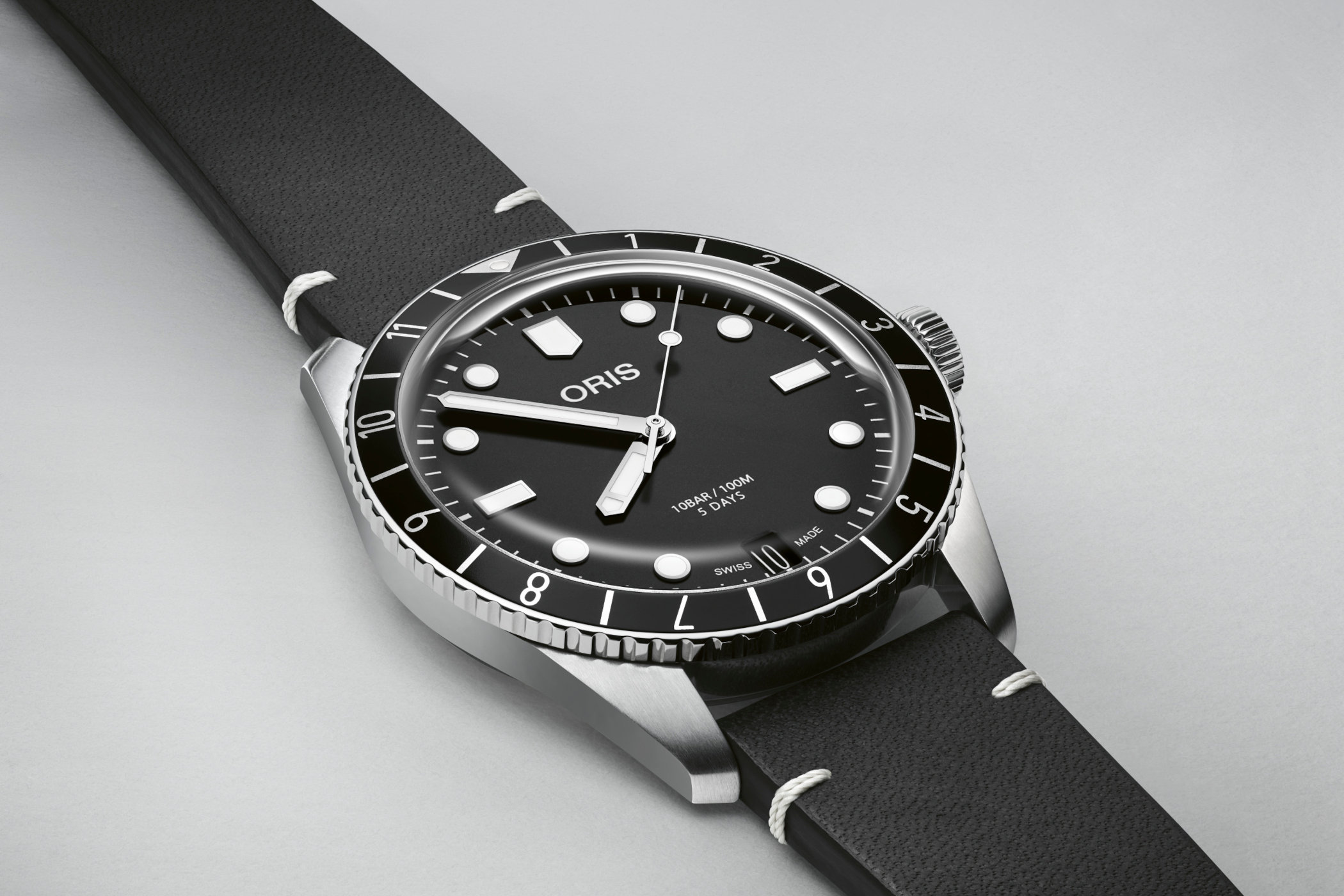 The Personification of Discrete Performance
At the end of the day, Oris continues its run as one of the most compelling values in watches today. As a historically significant independent brand producing in-house movements like the Caliber 400 – it's astounding to see that it's able to keep churning out high quality, affordable timepieces.
For more information about this specific model or any other Oris timepieces, feel free to reach out to us at shivasaruba@setarnet.aw or sxm@shivasjewelers.com